Description
Pattern story
To celebrate our 200th anniversary we made a collection that takes a stand, centred on the concept of flower power. The designs are based on the large patterns and strong colours of the 1970s.That was the decade of love and believing in what is good. Back then, people dared to dream of a good world and there was little room for hate speech. With our collection, we wish to remind people not to lose all the beauty and goodness that we have achieved. The Annukka pattern was designed by MirjaTissari in 1976.
Product Specification 
Material: 100% Cotton 
Yarn Count: 40s 
Thread Count: 1300(±5%)/ 15cm
*According to International Industrial Standard Thread Count: 220(±5%) per inch2

Washing Instruction 

•No soaking 
•Some laundry sanitizers may cause chemical reaction to fabrics, please avoid using them 
•Do not mix dark color with light ones 
Smart Quilts
Smart Quilts consist of one summer and one autumn quilt. One can decide which to put on depending on the weather. The two separate quilts can be combined to form one winter quilt with the snappers along the uses. No quilt cover is needed and no extra storage spaces required for winter quilts.
*In chemical testing we rely on the Oeko-Tex® certification. Finlayson™ bedding collections are Oeko-Tex® standard 100 certified (HKC 15980 TESTEX).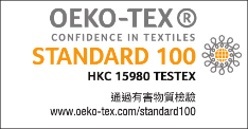 Customer Reviews
{{'product.product_review.no_review' | translate}}